Credit Cards 101
October 31, 2020
10 min read
---
Personal Finance 101
Credit Cards
What is a Credit Card? 💳
A credit card is a form of payment where a lender pays for your purchases upfront and you receive a bill for the total amount due later, almost like a short-term loan. Credit cards enable you to pay for purchases over time and often have perks like discounts and cash back rewards.
Why Do People Use Credit Cards? 🤔
Helps smooth out cash flow by covering purchases now and paying for them later
Rewards like cash back, discounts, air miles, and promotional financing
More protection against fraudulent purchases and stolen payment information
Ease of use while traveling, especially with foreign currency
Helps establish and build a credit history
There are also plenty of reason why you shouldn't have a credit card. They can be tricky to manage effectively and snowball quickly out of control if you use them irresponsibly. If you feel the complexity of using a credit card outweighs the value you can get from them don't bother until you feel otherwise.  For a lot of people, not using credit cards at all has proven to be more financially effective for them.
The Tea ☕️
Credit Cards are a powerful financial tool when used responsibly, but they have the potential to hurt your finances more than they help.
---
The Basics 💁🏽‍♀️
A creditor is the company (like Chase, CapitalOne, American Express, etc…) that offers you the credit card, funds your purchases, and issues the bill so you can make payments. They are also the ones who give the credit bureau's the data they need for our credit reports.
Your credit limit is the maximum amount you can spend on that card (not including interest charges or fees). Your credit limit is usually determined by factors like income and creditworthiness.
Credit utilization is the percentage of your available credit limits being used. For example: if your credit limit is $1000 and you spend $200 your utilization is 20%.
APR (annual percentage rate) is the interest charge you pay if you don't payoff your balance in full by the due date. These rates are very high compared to other forms of lending like student loans and mortgages. To avoid this extra interest charge always payoff the bill in full by the due date.
The billing statement is a list of all transactions over a typical 28-31 days for the account similar, to your bank's statements. Typically you'll have a minimum of 28-31 days to make purchases, then another 28-31 days to payoff your balance before it accrues interest (depending on your creditors billing statement policy).
The Credit Bureaus & Credit Reports 🧙🏻‍♀️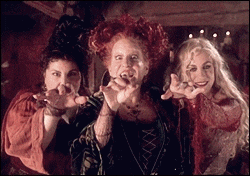 Experian, Equifax, and TransUnion are the 3 major credit bureaus that collect your lending information from creditors and create credit reports. Whenever you apply for a credit card, creditors ask the bureaus for your credit report so they can determine your creditworthiness.
Credit reports (credit history) act as a historical record of all your previous lending activity like credit cards and loans. They are created from data sent by creditors (like Chase) to the bureau's (like TransUnion) about your lending accounts. The reports are primarily used when applying for new credit and determining your credit score.
Your credit score is a number between 300-850 that represents your overall creditworthiness, the higher the better. The number is calculated based on a mix of factors from your credit report like on-time payments, utilization, and length of entire credit history. The FICO score is the most popular model for calculating your credit score, but there are other models like the VantageScore which may help explain small variances.
---
When Should You Get a Credit Card? ⏳
If you can meet all of the above conditions getting a credit card could be your next major financial step. If not, you should really take care of those things first, especially the emergency fund. It's also important to understand what you can afford is not the same as what your credit limit might be.
Your credit limit isn't the same as what you can afford, only you and your budget knows that.
---
How do You Get a Credit Card? 🤔
Shop around! 🛍
Remember that credit card companies want your business, chances are your bank already offers their own credit cards as well.
Don't get too caught up in interest rates (APR), since you should be paying off your bill in full every month and won't be paying interest anyway.
Avoid store/retail credit cards and ones that charge annual fees, at least for your first credit card. A reasonable exception to that could be the Amazon Prime Credit Card, but only if you already have a prime membership and regularly shop on Amazon.
I personally suggest looking into simple cash back reward cards to start with like the CapitalOne Quicksilver. This was my first ever credit card and I still use it today. I chose them because they had a simple 1.5% cashback program on all purchases, no complex point rewards system, and a great mobile app for easy account management. With my CapitalOne Quicksilver referral link* you can earn a one-time $200 cash bonus once you spend $500 on purchases within 3 months from account opening.
If You're a College Student 👨🏽‍🎓
A lot of credit card companies offer special perks for students. If your anxious about getting your own card, try having a parent add you as an authorized user on their credit card. Being an authorized user lets you use someone else's credit card and that utilization gets reported on your credit report. It can be a very safe and rewarding method of building credit history especially if you are younger and just starting out.
Discover's Good Grade Reward gives students a $20 statement credit each school year if your GPA is 3.0 or higher for up to 5 years. With my Discover it® Student referral link* you can also receive a $50 Statement Credit when you make your first purchase within three months.
There are MANY different credit cards to choose from and what they offer may change from time to time. No matter which card you choose I encourage you to do your research, you'll want to keep this credit card for as long as possible to lengthen your credit history.
Wait At Least 6 Months Between Applications 🗓
If you have a poor or non-existent credit report being declined is likely but that doesn't mean you can't try again. Experts recommend waiting at least 6 months before you re-apply (even for different cards). Too many applications within a short period of time can have a further negative impact on your credit report.
It can be frustrating, sometimes you need to have existing credit in order to get new credit—but to get new credit you need to have existing credit.
Try Having a Parent or Someone You Trust Add You as an Authorized User on Their Credit Card 🤝
Being an authorized user lets you use someone else's credit card and that utilization gets reported on your credit report. Most major card providers report authorized users but policies vary slightly. It can be a very safe and rewarding method of building credit history especially if you are younger. Keep in mind the original card holder is primarily responsible for keeping the account in good standing, you'll want to openly communicate about spending and payment arrangements.
Try Applying for a Secured Credit Card 🔒
Secured credit cards are like normal credit cards on training wheels. Secured cards are more often used for "rehabbing" a poor credit history but sometimes they're the only way to get approved if you don't have any credit history. They typically require you to send the company a security deposit as a backup for your credit limit in case you end up not being able to pay your bill.
After consistent responsible usage you can get your security deposit back and the card can be converted to a regular credit card (unsecured). This process varies depending on the creditors policies, but the ideal result is it positively contributes to your credit history and you get your cash deposit back. Secured cards tend to have lower credit limits and less rewards, but they do help you baby-step your way to better credit options so you won't need the training wheels ever again, just like riding a bike!
---
Using Your Shiny New Credit Card 🤩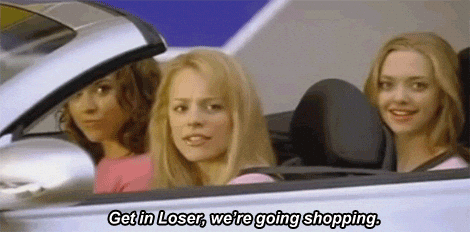 This is the fun part, but it can be easy to get carried away! Credit card companies want you to over spend so you have to pay them interest for buying things you can't afford. If you find yourself overspending—stop immediately—and pay off your credit card balance before trying again. Credit card debt can put a huge strain on your finances and the higher interest rates make it very hard to get out of.
Make affordable purchases within your budget, wait for the bill to be issued, pay it off in full by the due date, rinse and repeat.
Tips ✅
Stay below 30% credit utilization, the lower the better! For example: if your credit limit is $1,000, spend less than $300 on the card to optimize your credit score.
Stick with 1 credit card and use it as a stand-in for your typical debit card purchases like food, gas, and other living expenses.
Hold onto your oldest credit card account for as long as you can since it lengthens your credit history and thus improves your credit score over time.
Don't use your credit card to withdraw cash at an ATM, this is also called a cash advance. They are extremely costly and often have additional fees/interest charges associated with them.
If you aren't able to make the purchase with your available cash or debit card, don't put it on your credit card either.
Myths & Misconceptions 🤷🏽‍♀️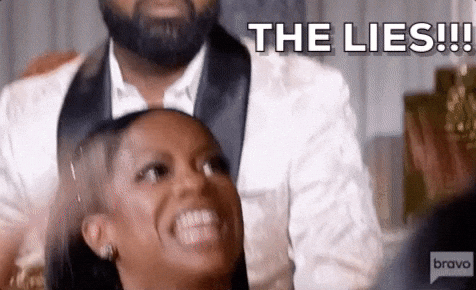 🚫 A credit card is not a substitute for an emergency fund.
In my personal experience I've heard many friends and family members claiming their credit card as their source of emergency funds. I can't stress this enough: do not rely solely on credit cards to cover emergency purchases, only as a last resort!
🚫 You don't need to pay interest/fees on your credit card, this is what they want you think.
The best strategy is to payoff your credit card in full by the due date so you don't pay interest and your utilization gets accurately reported to the credit bureau's. In my experience creditors will often list the minimum payment as the default payment option (so you end up paying interest), make sure to choose current balance or last statement balance when making payments so you don't fall behind.
🚫 You don't need a credit card to build credit history.
Student loans, mortgages, auto loans, and other forms of lending are all part of your credit history and help establish creditworthiness. However, credit cards are a great way to establish and maintain your credit history over time. Building your credit history without credit cards is possible but much harder to do so.
---
Check in on Your Credit Report a Few Times a Year 🧐
You are entitled to 1 free credit report directly from each major credit bureau every 12 months under federal law, to get yours go to the official site AnnualCreditReport.com. The major bureaus don't share data with each other so it's possible your information may not be consistent across all of them (even though it should be). This could be another potential reason why your credit score varies depending on which bureau they are calculating the score from. Reviewing your credit report on a regular basis helps catch suspicious accounts opened in your name, fraud, and identity theft. I personally like to spread them out once every 4 months, but it's also worth doing so before you apply for a major loan so you can clean up any issues without having them affect your creditworthiness.
A lot of personal finance apps, banks, and credit card providers offer free credit report and score analysis tools allowing you to view that information anytime you'd like.
CreditKarma and CreditSesame* are great resources for analyzing your score, report, and looking at potential lending options based on your personal situation.
Experian is the only one of the three major credit bureaus to offer FREE monthly updates on your credit report and FICO score. They will constantly try to upsell you, but the free services are good enough for checking once a month.
Some of these credit tracking services use different scoring models and don't pull data from all of the credit bureaus. It's important to use a mixture of all these methods to get a grasp on your credit overall, there will be inconsistencies between them.
---
Practice Makes Perfect 👍🏽
Credit cards are a powerful financial tool but they aren't good for everyone. Take your time getting used to making purchases and meeting payment due dates. Watch your spending closely, use it responsibly, and your future self will thank you.
---
Tell us how you really feel 📢
Help us make better content by taking a short 5-10 minute survey on this post, we'd love to hear from you!
---
*This post contains referral/affiliate links that may compensate us if you use them.